Raisu Sushi is located in the Irving Park neighborhood of Chicago, IL and offers high quality sushi in a spacious and modern dining setting.
Raisu offers Omakase, or leaving it to the chef. Each omakase varies with the selection of fish that is flown in directly from Japan on a weekly basis. The meal can be likened to an artistic performance by the chef with each presented dish.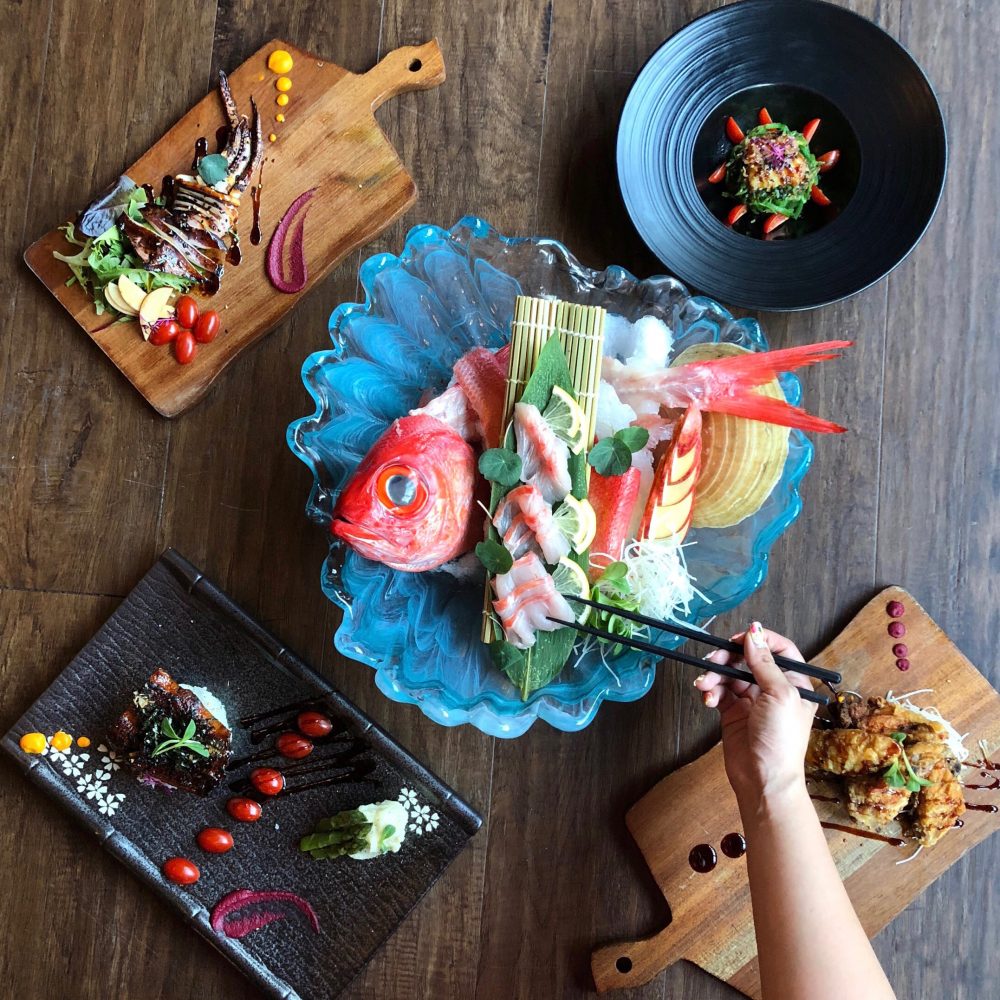 2958 W Irving Park Rd Chicago, IL 60618
にぎり/刺身
Sake (Salmon) 3
Hon Maguro (Bluefin Tuna) 4
Shiro Maguro (White Tuna) 3
Hamachi (Yellowtail) 3.5
Sumoku Sake (Smoked Salmon) 3
Tako (Octopus) 3
Ebi (Tiger Shrimp) 2.5
Jumbo Botan Ebi (Sweet Shrimp) 6
Suzuki (Striped Sass) 3.5
Unagi (Eel) 4
Hokkigai (Surf Clam) 3.5
Ika (Squid) 3
Masago (Smelt Roe) 2.5
Tobiko (Flying Fish Roe) 2.5
Ikura (Salmon Roe) 3
Tamago (Egg Omelette) 2.5
Madai (Sea Bream) 3.5

"This is where to find some of Chicago's highest-quality fish"
"Sign up for Liew's chef's choice menu stamped with seasonal Hokkaido uni and botan ebi –– note fish here is sourced twice a week from Tokyo's famed Tsukiji fish market and beyond. Customers should place their faith with Liew for the chef's tasting."
Eater Chicago 

"This place is the real deal when it comes to sushi"
"The fish melts in your mouth just like it does in Japan. They even had a high end sake that I was only able to find in Tokyo. Great staff as well, truly a great experience."
Ryan K.

"Raisu is one of the best sushi experiences in Chicago."
"The sushi is high quality because they care about the taste and age of the fish. When my husband and I ate at Raisu for the first time, we had scallops flown in straight from Hokkaido. You don't get more authentic than that!"
Sierra R.

"Delicious sushi, fantastic atmosphere and an outstanding service"
"First time trying Akashi Ume. Great thing I followed the managers suggestion. Great balanced and smooth flavor. Completely recommended, the restaurant and the whisky!!"
Fernando Q.
Tuesday to Sunday: 5 pm – 10pm